Kalau kamu pernah menghadiri beberapa acara musik seperti Synchronize Fest, Soundrenaline, atau We The Fest, mungkin kamu sudah pernah terpapar dengan karya motion graphic milik Isha Hening. Motion graphic dapat dikatakan sebagai salah satu bentuk animasi, yang menggabungkan desain grafis dengan audio. Biasanya, motion graphic banyak digunakan untuk media iklan, atau sebagai pelengkap penampilan di acara musik.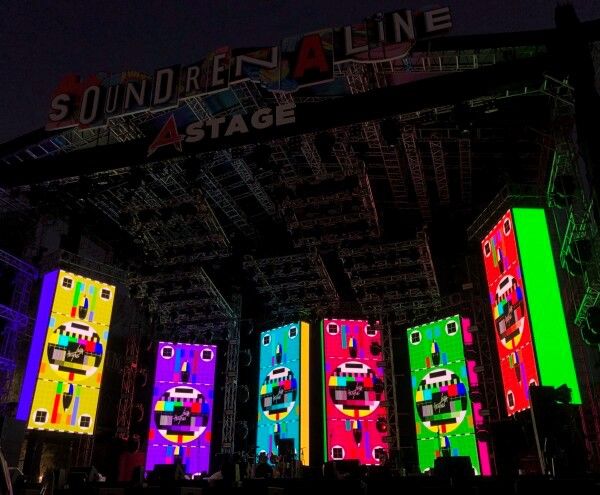 Siklus pembuatan motion graphic melibatkan beberapa proses produksi - mulai dari menggambar sketsa hingga menggabungkan model tiga dimensi dalam adegan dinamis yang kompleks. Ada banyak elemen yang dibutuhkan dalam sebuah motion graphic, skrip, audio hingga desain dan animasi itu sendiri. Untuk membuat sebuah karya motion graphic, dibutuhkan software atau aplikasi yang mendukung. Berikut adalah 5 rekomendasi software untuk membuat motion graphic.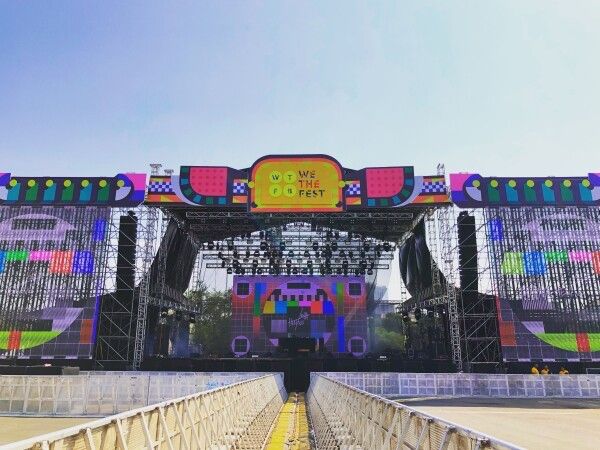 1. Adobe After Effects
Adobe After Effects adalah software untuk menciptakan efek visual digital dan motion graphic, yang dikembangkan oleh Adobe Systems. Biasanya, software ini digunakan dalam proses pasca produksi pembuatan film, video game, dan produksi kebutuhan televisi. Tetapi, Adobe After Effects juga bisa digunakan untuk membuat animasi. Sayangnya, Adobe After Effect kurang cocok untuk membuat animasi model 3D.
2. Cinema 4D
Sedikit berbeda dengan Adobe After Effects, Cinema 4D merupakan software pemodelan 3D, animasi, motion graphics dan aplikasi render yang dikembangkan oleh MAXON Computer di Jerman. Cinema 4D memiliki fitur animating, lighting, texturing, rendering, serta fitur-fitur umum aplikasi 3D modeling lainnya. Terdapat empat macam Cinema 4D sesuai kebutuhan masing-masing, yaitu Cinema 4D 'Prime', Cinema 4D Broadcast, Cinema 4D Visualize, dan Cinema 4D studio.
3. Maya
Salah satu software motion graphic lainnya adalah Maya. Maya merupakan software untuk membuat animasi dan modeling yang sudah sering digunakan oleh film-film Hollywood. Sebenarnya, Maya adalah software desain grafis 3D yang dapat dioperasikan pada Windows, Mac, dan Linux. Jika melihat sekilas, user interface Maya memang terlihat untuk motion graphic designer dan animator profesional. Namun, Maya memiliki kemampuan rendering dan animasi 3D yang sangat tinggi.
4. Apple Motion
Motion adalah aplikasi perangkat lunak yang diproduksi oleh Apple Inc. Aplikasi ini juga bisa digunakan untuk membuat dan mengedit motion graphic, pemberian judul untuk produksi video dan produksi film, dan pengkomposisian 2D dan 3D untuk efek visual. Software ini terkoneksi dengan Final Cut Pro X, sehingga Motion bisa digunakan untuk membuat efek Final Cut Pro, generators, transisi, dan judul video. Aplikasi ini hanya tersedia untuk pengguna produk Apple.
5. Blender
Blender adalah salah satu pilihan software motion graphic yang paling terkenal dan banyak digunakan, terutama untuk mengembangkan model 3D. Bahkan, NASA pernah menggunakan software ini untuk membuat berbagai macam public model-nya. Blender bisa didapatkan secara gratis karena sifatnya yang open-source. Software ini mendukung semua konsep 3D secara keseluruhan mulai dari modeling, rigging, animation, simulation, rendering, compositing and motion tracking, video editing dan 2D animation pipeline.
Daftarkan dirimu untuk Karena Melangkah
Segera.
Created with